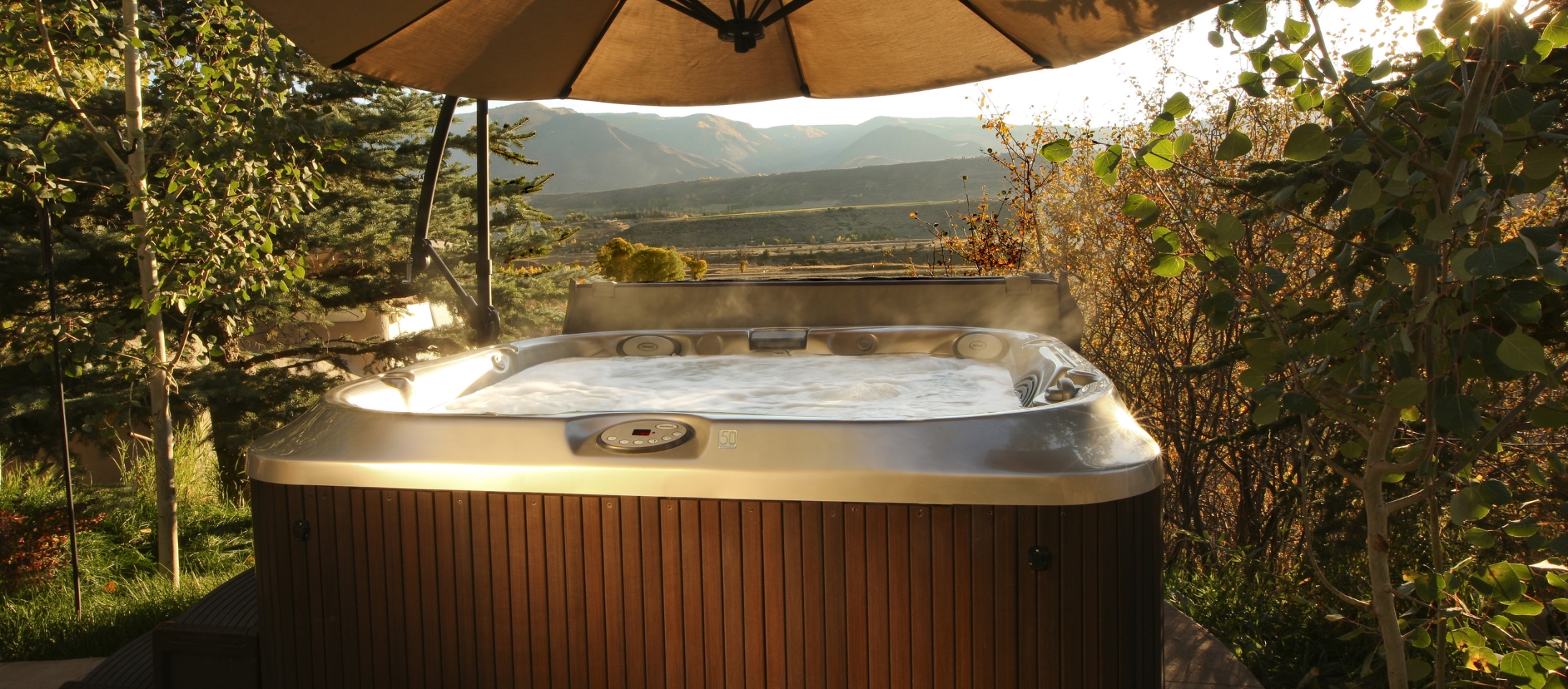 Specializing...
in selling the finest pools and spas in the Panhandle area, Irish Springs will make your ideas and daydreams of your backyard oasis a reality! Please browse our website and join us as we welcome you into our store. We make every effort to treat your special project as if it were our own!
Soak in style with the J-585™ from Jacuzzi
Offering room for 6-7 adults, the stunning J-585™ Hot Tub makes for a perfect gathering place. This model also ntroduces a new PowerPro® FX Directional Jet designed to relieve tension and improve circulation in the hips while a new PX Jet placement delivers a focused massage to key pressure points in the wrist.
EXCLUSIVE JET TECHNOLOGY
Jacuzzi® Brand PowerPro® Jets deliver a high volume, low pressure hydromassage through Aqualibrium™: the perfect mix of air and water. As the first company to pioneer jetted water technology, only Jacuzzi® can deliver a massage experience that a legacy that spans nearly 60 years can bring.
Ready to take the next step? You can invest in portfolio of health and relaxation. Become an owner.
Find out about our organization, mission, our methods, and the results of our decades of advocacy.